Frozen 3 – Everything You Need To Know Disney confirms Frozen 3 is inpre-production after the success of Frozen 2 at the box office.  The Walt Disney Company has officially declared plans for a third film in the Frozen franchise. Pixar is emerging Toy Story 5, while Disney Animation is working on Zootopia 2 and Frozen III. During Disney's Q1 earnings call, CEO Bob Iger revealed the future animated system in the wake of several of their original animated movies massively underperforming at the box office.
Disney's Frozen 2 received mixed reviews, but the box office results were enough reason for Disney to add Frozen 3 to their slate of upcoming movies. For Frozen 2, screenwriter Jennifer Lee co-directed with Chris Buck again, using the sequel to open up the characters' horizons to lands beyond Arendelle. Frozen 3 has been formally confirmed by Disney CEO Bob Iger, AND the animated sequel remains currently in pre-production stages. Several cast members are expected to return for Frozen 3, though what awaits in the next chapter for Elsa and Anna is a closely guarded secret.
The Latest Frozen 3 News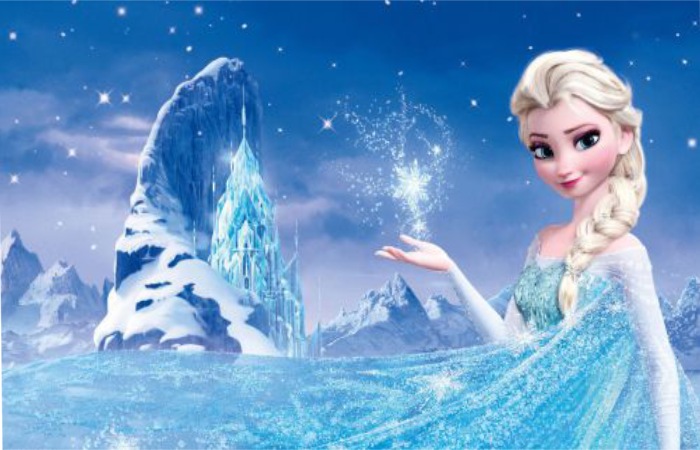 The latest Frozen 3 news isn't entirely about the sequel itself but does confirm a continuation of the story worldwide, bridging the gap between Frozen 2 and the upcoming third installment. It was announced that a new Frozen podcast series would be released, which would be set after the events of Frozen 2. Frozen: Force of Nature will be a 12-episode new adventure that continues Elsa and Anna's story while introducing plenty of new exciting characters. While no release date has been announced for the podcast, a synopsis has been released.
While Frozen: Force of Nature seems to be aimed at younger listeners, it could help set the stage for Frozen 3's story and, at the very least, confirm that Anna and Elsa reunite after Frozen 2. It takes place after Frozen 2, possibly even teasing the direction the Frozen 3's story will take. However, Frozen isn't a franchise like the MCU or Star Wars, so there's very little chance it'll contain any plot beats that make listening essential before the third Frozen movie.
Frozen 3: Is The Movie Happening?
It is safe to about that the Frozen movies have revolutionized Disney as a brand. Believe it or not, the first Frozen movie was release in 2013  ten years ago! Both Frozen and Frozen II follow two orphaned sisters, Elsa and Anna, and their adventures with love, power struggles, and their sisterly bond. In one franchise, Disney introduced two stunningly developed princesses that captured the hearts of Disney fans of all ages. And to think it couldn't get any better. The music was just fantastic: no one has escaped "Let It Go" and "Into the Unknown" since the movies were released, and it's been years.
Since the astronomically successful release of Frozen, Disney has capitalized on the beloved movie. From the Oscar-winning songs, merchandise, and in-park shows to new attractions based on the film in theme parks, Disney has been innovative and strategic in using Frozen to grow their business. So, is making a third movie the next best move? Here is what we know and what you might want to expect from Frozen 3.
Does Frozen III Have A Release Date?
We don't have a release date for Frozen III, but Disney has several dates on their calendar with unannounced projects. With two film slots in 2024 and an astounding six in 2025, it's a safe bet that Frozen III will be moved into one of those dates for its theatrical release.
Both Frozen and its sequel were previously released in November 2014 and 2019, respectively. Given the five-year gap between the release of both films and the November release dates, It's probably a safe bet to assume that Frozen III will make its way to theaters on Nov 26, 2025.
What is the Story of Frozen?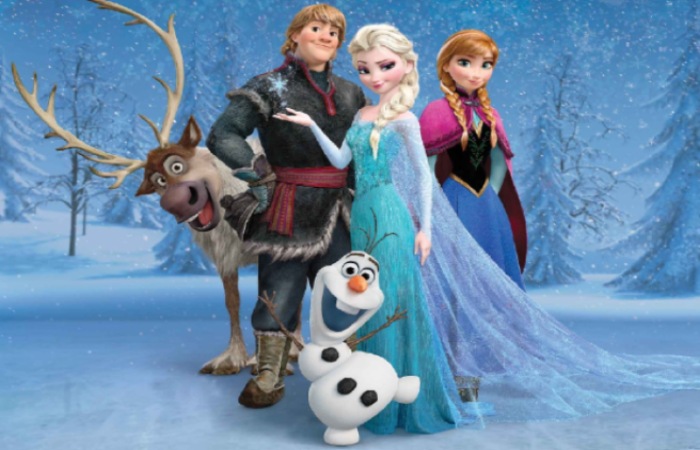 In the kingdom of Arendelle, there were two royalties, Elsa (Idina Menzel) and Anna (Kristen Bell). Elsa is burdened with ice powers she can't control, causing her to self-isolate and grow ashamed of who she truly is. Anna has been shut in the palace and was separated from her older sister. She's a bright-eyed teen who cares for Elsa and her kingdom.
During their coming-of-age adventure, they meet the snowman Olaf (Josh Gad), an ice harvester, Kristoff (Jonathan Groff), and his reindeer, Sven. Once Elsa studies to take who she is and control her powers, she and Anna stop a queue to take their place as Queen and Princess of Arendelle.
Frozen II takes Anna and Elsa on a journey of self-discovery. What is your calling, and should you ignore it for the sake of others? The film takes our main characters and forces them to see the world through a new lens. When we last left Arendelle, Anna had become the Queen after Elsa left to protect the Enchanted Forest. Kristoff and Anna are engaged while Olaf continues telling the tale of their incredible adventures.
While we don't have any story details on Frozen III, we can gather that the film will pick up sometime after the second movie. With Anna being the queen of Arendelle, the status quo has changed drastically. Hopefully, the film leans into the new dynamic between Elsa and her sister because it's a significant shift in the story.
It's safe to assume that Kristen Bell, Idina Menzel, Josh Gad, and Jonathan Groff will all be reprising their roles as Anna, Elsa, Olaf, and Kristoff in the third film.
Who Will Remain in The Frozen 3 Cast?
The Frozen 3 cast will probably be full of famous voices we know and love from previous films, including Kristen Bell as Anna and Adina Menzel as Elsa.
But let's make things clear. There is no confirmed cast list yet for Frozen 3. However, Bell will undoubtedly return as one of Frozen's best characters, Anna, and Menzel will return as her inspirational sister, Elsa.
Josh Gad has confirmed that he will reprise his role as charming snowman Olaf, and Jonathan Groff may appear as Kristoff, Anna's reindeer-obsessed boyfriend.
Frozen 3 Story
The Frozen 3 story will continue from where Frozen 2 left off, but even that's speculative this early on. Frozen Two is somewhat unusual in that it doesn't have an actual villain and is about a trip to discover the source of Elsa's powers (and reveal the secrets of Arendelle's past). However, it does go to lengths to repeatedly recap the audience of Frozen's villain, Prince Hans.
Hans is brought up during a game of charades and mentioned in a conversation between Anna and Kristoff. During his summary of the plot of Frozen, Olaf plays the part of Hans, and then we see Hans himself in an icy form when Elsa is exploring Ahtohallan. If Disney wanted to find a way to bring him back as a villain in Frozen three, this could be done.
With Anna now ruling Arendelle as queen and Elsa guarding the enchanted forest, a new villain could disrupt the peaceful give-and-take dynamic between the respective lands. Hans is so sinister that he'll find a way to return and cause trouble. For the sisters, Frozen 3 could come full circle by bringing back Hans or moving forward in time and following Anna or Elsa's children.