Reservations at The Bear Season 2 are opening sooner than you think.
The Bear will serve a second season this summer starting June 22, 2023. The Jeremy Allen White-led series will also up the ante with two more episodes than the first season, totaling a 10-episode run. "It's not a reopening. It's a rebirth," the teaser states.
Meanwhile, The Bear has been adding exciting new chefs to the kitchen. Bob Odenkirk—known as the criminal defender Saul Goodman in Better Call Saul—is joining the cast of The Bear for its second season. Variety reports that Odenkirk's character in the drama is still under wraps, but he's reportedly playing a "guest role" on the show. Does Carmy need a lawyer? Molly Gordon (Shiva Baby) will also join in an unspecified, recurring role for Season Two. Unfortunately, we'll have to wait until the season premiere to see how that all shakes out—save for a highly intense trailer. A new clip from FX offers a taste of what's to come, including a full restaurant redesign, professional training for staff, and possibly the return of an ex-girlfriend. That's sure to drive the crew's stress meter up the wall. Check it out below.
What else can we confirm? Jeremy Allen White and Ayo Edebri will reprise their roles as Carmy, Sydney, and the rest of the cast. In an interview with Vanity Fair earlier this year, White admitted that he's nervous about the new season."This is all exciting, but I am a little bit nervous about going back to shoot the second season because so many understandings of this work we did are now being pushed on us," he said. "If you read too many reviews, this thing that was once ours has had so many ideas put on it. I'm hopeful we can shut the world out a little bit." We have faith in you, Jeremy.
The creators of "The Bear" have already hinted at the future of the series. Co-showrunners Joanna Calo and Christopher Storer recently spoke to Variety about the future of the series and hinted at further growing pains for our favorite culinary artists. "No one is fixed, and everyone is in the works," Storer told the outlet. "Every second counts." Calo revealed that season two will "focus on hospitality, caring for others. And also, improving the lives of the cast" and that "Carmy will still suffer from the death of her brother and the demons within her." It's still unclear what's on the menu for the next round, but the new trailer promises a "chaotic menu." It sounds perfect.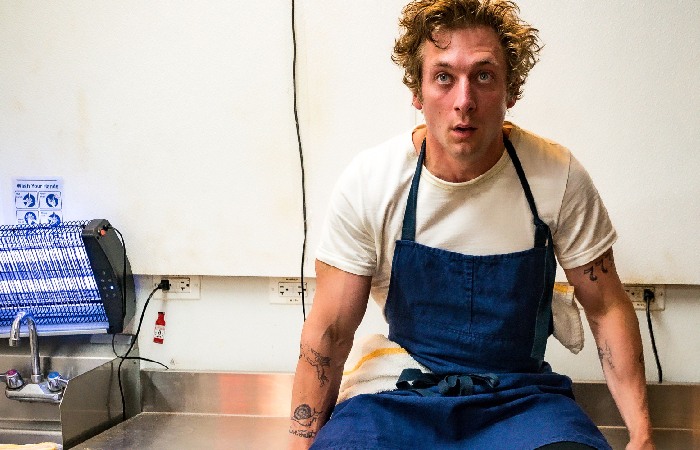 "As far as the restaurant goes, it's not like it's going to lose all of its charm," Storer told Esquire of the upcoming season. "We're going to deal with that in season two. It's more about: How can we do that and maybe make money? And making that damn meal nobody wants to make, I see my kind of family finding promise in the kitchen. Can we use that to build something cool?  Now that we've all found ourselves in this stupid, shitty system of where things are? It doesn't make sense, and people put beef broth on the top shelf in the living room.
What else might we see in Season Two? Carmy is finding love, of course. When asked about the possibility of the notoriously introverted dude going out with Syd, White told W Magazine, "This is my first time, just in recent weeks, even thinking about anything going on with anybody," White said. "I hope for Sydney's sake that's not going to explore in later seasons. I love their relationship [as it is]: their respect for one another and the shared history, even if it's not together. They've been through similar traumas, and they see one another. To add romance or sexuality would monkey up what I enjoy about their relationship."
FAQs
Is The Bear getting a season 2?
The Bear will offer a second summer season starting June 22, 2023. Directed by Jeremy Allen White, the series will add two more episodes than the first season, bringing the total to ten. "It's not a reopening, it's a rebirth," the teaser reads.
When can I watch season 2 of The Bear?
The Bear is available to watch on Hulu, where it will drop all 10 episodes at once on June 22, 2023
Why did Mikey hide the money in The Bear?
Inside the sealed cans are saran-wrapped wads of cash totaling more than $300,000, a security system created by owner Carmy's dead brother, Mikey, to ensure the restaurant stays financially afloat after closing. Carmy took over.
Is Sydney coming back in The Bear?
Jeremy Allen White and Ayo Edebiri return as Carmy and Sydney Adamu, the dynamic duo with a special, complementary bond as chef and sous chef. Both actors gained tremendous momentum after the series as they continued to work on major studio films.
Why is it called "The Bear"?
The terms "bear" and "bull" are believed to derive from the way each animal attacks its opponents. A bull raises its horns in the air while a bear slides down.