The prospects for wholesalers are numerous and those who operate as middlemen have the freedom to choose the types of products to introduce to their customers.
Resellers are entering industries where the profit margins are massive. When an industry is thriving, there is an opportunity for several distributors to join the wholesale market.
Many people are surprised by the growth of the CBD industry. Cannabidiol is created by converting cannabis Sativa plant oil derivatives into CBD oil, which is thought to have medicinal properties. It can help with back pain, seizures, insomnia, and anxiety, among other things. Since the demand remains high many distributors are quickly catching on to the trend.
If you are considering becoming a CBD wholesaler, it is noteworthy to mention that you should join not just because of the popularity, but because it is necessary to concentrate on high-quality products for your safety and the safety of your clients. In this article, we will outline things to consider before investing in CBD wholesale, the different cannabidiol products you can choose from, and how you can become a cannabidiol product wholesaler.
Factors to Consider Before Investing in CBD Wholesale
If you're wondering how you can get into the cannabidiol industry, the good news is that companies are offering wholesaler prices to those that want to buy in large quantities. The manufacturers have sales sections that focus on those who want to add items to their online or regular retail stores.
You Don't Have to Manufacture the Products Yourself.
You can leave it up to the farmers and manufacturing companies to get the product fully prepared for consumers. Different wholesalers and distributors can ignore the preparation and production of these products because they can sell to retail outlets at a cheaper rate.
Find Premium-Quality Suppliers.
It is preferable to work with reputable manufacturers who can provide you and your customers with uncontaminated and premium cannabidiol products that are derived from hemp.
Make sure that the products you purchase do not contain any contaminants, fertilizers, toxins, or other chemicals that could potentially harm people's health.
Look for Legally Licensed Suppliers.
Hemp should only be harvested from licensed farmers' farms. Anyone who wishes to conduct cannabidiol business ought not to skip this step. Check before making a large purchase. If the cannabidiol was not obtained legally, then you may be endangering yourself and your customers.
Different Wholesale CBD Products to Choose From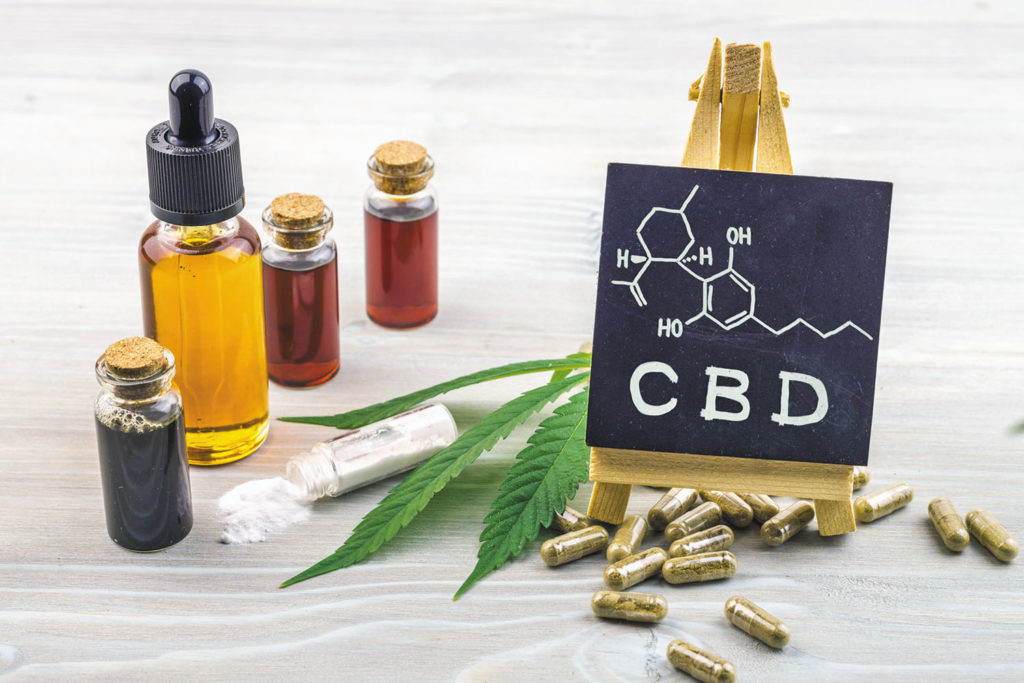 Wholesale CBD Oil
Cannabidiol oil is probably the most common cannabidiol product on the market; it is made up of carrier oils and extracted CBD. The carrier oil is actually what its name suggests; they "carry" substances that are difficult to break down into the body systems safely. Coconut oil, hemp seed oil, and olive oil are all popular carrier oils.
If you need instructions on how to take CBD oil, you can check here:
https://www.wikihow.com/Take-CBD-Oil
Wholesale CBD Gummy Bears
CBD edibles are cannabidiol-infused ingestible products. A prime example is the gummies. They are vegan-friendly, organic, and contain no artificial ingredients. Although their impacts are widely acknowledged to last longer than other methods, edibles mostly take the longest to kick in.
Wholesale CBD Isolate
CBD isolate is becoming increasingly common as the most refined form or pure version of cannabidiol. When this isolate is premium and genuinely pure, it will have the appearance of a fine white powder. In addition, this isolate is much more adaptable than most other extracts. It can be sprinkled on food, made into tinctures, smoked, or used in topical solutions.
Wholesale CBD Honey Sticks
Are you prepared to sell the delectable CBD Honey Sticks in your shop? The honey sticks have been made from real natural Brazilian Rain Forest honey and laced with full-spectrum cannabidiol. They make excellent condiments or snacks on the go.
Honey has numerous beneficial effects and can help you relax your mind and body. If you incorporate these honey sticks into your everyday routine, you will enjoy the taste of this healthy snack. You can add it to your special yoghurt, dip it into your favorite hot beverage drink, or simply suck on it on its own.
Wholesale CBD Flower
Premium wholesale CBD flower resembles marijuana but is not the same thing. This premium flower is a common wholesale item. It can come in a variety of strains, but the most popular are the Lifter, Kush, Bubba, Sour Diesel, Sour Space, and Special Sauce, Candy cannabidiol flowers.
This flower, like marijuana flower, can be Indica prevalent or Sativa prevalent. This means that based on the strains, the impacts can vary from relaxing to energizing. This premium quality flower is also full-spectrum.
Cannabidiol has a lot of benefits and you can find some of them here.
How to Become a CBD Distributor?
Cannabidiol is legitimate on a national level, so you don't need a particular cannabis permit to sell it. But you will have to obtain a vendor's license in order to be authorized as a rightful seller.
Besides that, we highly suggest that you should have a customer base. Purchasing a product in wholesales is pointless except you intend to earn a profit, so we strongly advise all who intend to buy wholesale cannabidiol products to be aware of the business and what it requires to succeed.
Conclusion
In this article, we have outlined things to consider before investing in CBD wholesale, the different cannabidiol products you can choose from, and how you can become a cannabidiol product wholesaler. Always remember that it is essential to concentrate on premium quality products for the safety of you and your clients.