Digital signage solutions are easier and more affordable to deploy than ever before. From national brands to local start-ups drumming up brand awareness, innovative pop-up digital signs are a flexible solution for a wide range of events, goals, marketing campaigns, and physical environments.
Digital signs and billboards have made interactive technology, Augmented Reality, and gamification experiences available to a wide range of businesses and events. With the right digital signage solutions vendor, you no longer have to worry about construction permits or cumbersome, unattractive truss structures.
Today's pop-up interactive digital solutions are plug-and-play and tailored to your business or event. If you've never taken advantage of these attention-grabbing signage solutions, these are just some of the cases where digital signage can help.
#1 Trade Shows
Investing in displays is one of the most effective ways to present yourself as an established brand and stand out in a busy environment. Trade shows are a demanding environment with so many competing stands in one place and attendees who get burned out before long.
Digital signage with customized content designed to attract attention and engage audiences can help you make your mark at your next trade show.
#2 Brand Activations
Brand activations can take place anywhere: public places, in-store, music festivals, and more. The aim of any successful brand activation is to raise brand awareness and strengthen connections with customers.
Interactive digital billboards are your upper hand when you need to attract attention from passing crowds. They can provide an engaging experience that passersby want to stop and try. They give you the chance to make an impression with something unique.
Easy-to-install digital billboard rentals simplify logistics concerns while keeping costs under control.
#3 Pop Up Retail Experiences
The post-pandemic glut of empty commercial real estate has created the perfect economic environment for pop up retail with short-term leases. What this looks like depends on who's behind it. The reduced rents are a boon for new entrepreneurs looking for a cheap way to launch their businesses, while established brands can enjoy the flexibility of short leases to generate buzz or test the waters in new markets and neighborhoods.
Companies using pop-up retail to make a splash can take advantage of the flexibility of digital billboard rentals. Interactive digital signage is a great way to integrate online and physical shopping, allowing shoppers to view off-the-floor inventory. That gives pop up brands more freedom to use their space to create a curated experience rather than stuffing it with merchandise.
#4 Festivals and Events
Digital signage can meet many of the needs presented by festivals and events, whether you're an organizer, sponsor, or venue owner. They offer quick-to-update wayfinding solutions for venue owners, while event organizers can depend on them to provide eye-catching sponsor fulfilment that will keep sponsors happy and coming back.
Digital signage is a flexible, affordable solution for brands trying to make their mark, property owners dealing with traffic flow management and a rotating schedule of events, retailers looking to bring in foot traffic, and many more businesses.
Related posts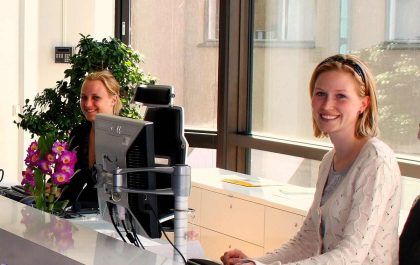 5 Features To Look For In A Receptionist Desk
Looking to buy a receptionist desk that will work for your business? This is an untapped niche without many resources…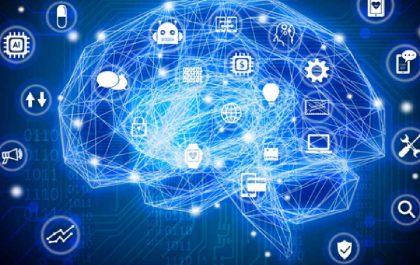 What is Intelligent Network Automation?
Introduction The communications industry is constantly changing. There always seems to be something new to consider for businesses. As a…