We discover the best accessories and gadgets for teleworking with which to gain productivity from your home office. You won't want to go back to the office!
Working from home has its good and not so good things, but it is nothing that you cannot fix with the telecommuting gadgets that we have chosen for you. Here we show you numerous gadgets for you to set up your own home office because some you didn't know existed.
Best gadgets for teleworking
Desktop USB Fans
Screen lifters
Portable display
Ergonomic peripherals
Noise Canceling Headphones
Screen arm
Air purifier
Internet and Wi-Fi repeaters
Wireless printers
Wi-Fi repeaters and amplifiers
1. USB desktop fans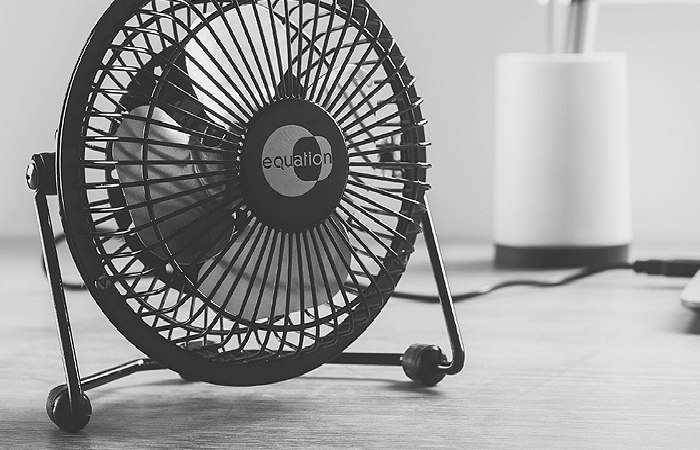 We start with one of the most well-known and common accessories for teleworking (even in offices) and that is that when the heat strikes, we want to have a light breeze that refreshes us. What's so great about these portable fans? They are very small and plug-in via USB (so you can take them anywhere), they hardly make any noise and they have surprising power at various speeds (so forget about the noise in video calls) and, in addition, they are really cheap.
There are even those that allow you to regulate the temperature, expelling air a little colder or hotter, which could replace (or almost) the air conditioning in your workplace. Have you ever considered it?
2. Screen lifters
As a general rule, the height of the screens is not aligned with the height of our eyes, which in the long run can lead to numerous neck and back pain. To fix this, what is usually done is to use boxes or books as if they were accessories. But believe us, there are many types of telecommuting gadgets that can do this and much more.
And we are talking about screen elevators with video and USB ports (with which you can easily and quickly connect anything to the computer), height-adjustable screen elevators (with which you could even work standing), screen elevators for laptops (designed to use the laptop as a screen while using a secondary keyboard to work).
3. Portable screen
Would you like to be able to work with a second screen on your computer? But you lack plugs, space, you change places a lot ..
Portable screens are accessories for teleworking that allow you to connect your computer, your laptop, and even your mobile to a second screen almost exclusively through a single cable (or two at most). The great thing about these displays is that they come in sizes up to 16 inches with Full HD resolutions and weigh less than a kilo, stand upright, and even fold up and down in no time.
4. Ergonomic peripherals
"Did you know they even make a stand up desk so you won't be sitting down the whole time? It's simple but effective."If you are reading this you will surely have a keyboard, mouse, and a mouse pad but… Are they ergonomic accessories to work from home? Because, not all peripherals are standard or gaming, there are many keyboards, mice, and mats designed to make office work as comfortable and enjoyable as possible.
We are talking about gadgets for teleworking such as vertical mice (designed to avoid wrist pain), ergonomic keyboards (with the keys separated to avoid carpal tunnel syndrome) or even, mats with pads (to rest the wrists). The function of all these office accessories to work from home is to take care of our dolls during long hours of work in front of the computer. What could be perfectly used in the office? Yes, but if your office is now also your home, nothing prevents you from getting one of these gadgets for teleworking.
5. Noise-canceling headphones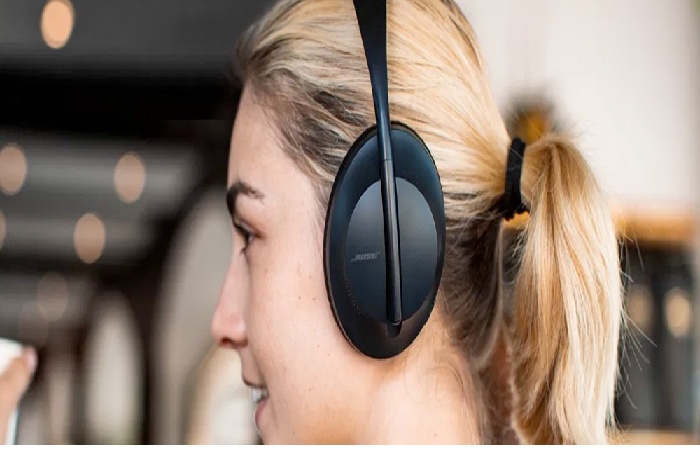 Not that offices are the quietest places, but if you have to concentrate on work, noise at home can be a problem. Not everyone can work with music to cover up another series of noises that may bother him, and then … What alternative is there?
To solve this we recommend that you look for good noise-canceling headphones, they are one of the most underrated accessories for teleworking since in many models (and this is where the script twist comes in) you do not need music to be playing to cancel noise from outside. There are many models with more or less cheap prices, but once you try them, you will agree with us that they can be one of the most useful telework gadgets.
While noise-canceling headphones will help you stay on top of your meetings, it can also help you take a break from work and relax your mind. Yes, these headphones can be great for watching a movie that you have just downloaded from thepirateproxybay. They can also help you unwind by playing a cool tune from an artist that you have just downloaded. This can help ease all the professional worries and stresses.
6. Display arm
If the screen lifter doesn't convince you or you just don't have as much space on your desk to have one or more screens, this is one of the accessories to work from home that you need the most.
The display arms will allow you to anchor your display to a portable arm that attaches to the desk with a clamp (fear not, they are really solid).
And, the main advantages of this gadget for teleworking range from the high mobility of the screen at all angles, to the large amount of free space that it leaves us on the desk since it leaves the screen "floating in the air".Plus, you won't have to worry about cables, as most of these display arms carry them neatly inside to an exit near the computer.
7. Air purifier
Between the dust in the rooms themselves, the smells of food when cooking, the hot air that the computer expels, and the hair of pets (if you have one) can vitiate the air in the room while you telework.
Whether it's because of the noise or the temperatures, we can't always enjoy having the windows open, but don't worry because for that you can buy an air purifier, which is undoubtedly one of the best gadgets for your home office.
There are them as in everything, of different sizes and prices, but believe us that it is worth investing in one of them if you work from home. These devices can remove dust, mites, bacteria, hair, and odors from a room depending on its size. Many of them are automatic and regulate themselves, also, believe us when we tell you that having one of those in the room, breathing feels different.
8. Wi-Fi repeaters and amplifiers
If Internet problems are already the daily bread for many families at home, we do not want to imagine if one, several, or all of the members are forced to telework at the same time. You have to think about computers, phones, Smart TVs, voice assistants, and even washing machines that are connected to the network and can saturate it.
9. UPS (uninterruptible power supply)
Having one or more computers and devices connected at home to telework can overload the power line, something to take into account if we tend to suffer power surges or power outages, as it can end up damaging our electronic devices. To prevent this type of problem, more and more people are installing uninterruptible power supplies as accessories to work from home.
10. Wireless Printers
In all offices there is always a printer available for when it is needed, but do you have a printer at home ready for emergencies? And, if you need to print a document and you are teleworking, how much time can you waste looking for a stationery store in your area to print something?
In this sense, it is better to be cautious, especially if teleworking goes a long way and, no matter how much it may weigh us, printers have almost inevitably become one of the most requested accessories for working from home.
Believe us when we tell you that you don't have to spend too much to buy some of the best Bluetooth and wifi printers on the market and many of these models are precisely designed to function as teleworking gadgets.
We hope that some of the gadgets and accessories for teleworking from your home office that we have recommended will be useful for you. We wanted to be original and offer creative alternatives for the most common problems today. If you need to find another more specific gadget and you don't know where to find them, leave us your question in our comment box!