Investors who perform adequate research before purchasing gold or other precious metals will at some point learn there are many fraudulent companies in the market hoping to drain primarily retirees of their life savings.
In that same vein, sufficient research on trusted leaders in the industry will direct you towards a reliable Lear Capital review that gives statistics on the ratings, testimonials, and benefits of this reputable company and the high standards with which they handle business practices. Plus, you'll be guided to other dealers of equal caliber.
The unfortunate thing is an investor with limited knowledge will face challenges attempting to denote the good from the bad when checking out these companies. Sadly some of the frauds go so far as to compensate well-known individuals for endorsing their organizations marketing on the radio and cable channels, making them appear legit.
Their target audience is the senior investor who fears loss due to an economic crisis desperate for stability. Ultimately they do encounter a complete loss because they don't see the red flags of a scam.
Review Gold IRA Red Flags Uncommon W/ Leaders Like Lear Capital
Senior investors getting close to retirement age begin to fear losing what they've worked so hard to accumulate. Many start to search for a way to balance or stabilize their holdings. They don't realize that scammers are also seeking them in the market because they're the ideal victim.
The fraudulent companies are not easily recognizable, making it a challenge even for a somewhat savvy investor. The goal for these individuals or dealers is to siphon the life savings from their victims, but the premise is subtle, so the investor needs to be paying attention to see the red flags. Go here for tips for choosing the best firm for your gold IRA. Let's check some of these red flags out.
●    Exclusivity means no competition.
Exclusivity of coinage means no competition. When a firm wants exclusive access to specific pieces, they contact varied mints that will readily make these deals because this is their business to make a particular number of contracts for coin sales.
The mints sell them for a typical cost of standard bullion. Still, the gold IRA dealer that receives the coins will price them up to as great as 200% with the notation that these are exceptionally unique, have the potential for higher appreciation, and more substantial tax advantages since no one else can offer them.
In your attempts to sell the coins, the same company will, of course, have no interest, nor will other dealers unless they give you spot price = melt value.
●    Pricing provided upon request.
On websites where you see pricing for a limited number of items, but in most cases, the indication is that you need to call for the cost for the pieces; usually, the ones that you need to phone in about are also the particular pieces that the dealer will be recommending for purchase.
The reason for that is because they'll often see the most significant returns on those specific items. Ideally, a reputable dealer will display the price point for every piece since they have the confidence that each is worth investing in, and they provide a competitive rate for all their products. Learn the basics on starting with a gold IRA investment at https://thekatynews.com/2021/08/26/investments-101-getting-started-with-gold-ira/.
●    The sales staff works off of commission.
That is an automatic red flag. Suppose the sales staff is concerned about earning a commission. In that case, they'll offer products that bring the most extraordinary commission instead of having concern over what's in the investor's best interest. That ultimately means you, as the investor, pay more.
If these costs are transparent and you make that choice, then there's not a problem. But if you're unaware or it's not expressly stated who is making the commission, you could be at a gross disadvantage when suggestions are given for products.
It would help to pose this question when searching for a firm with whom to do business in the gold/silver IRA platform.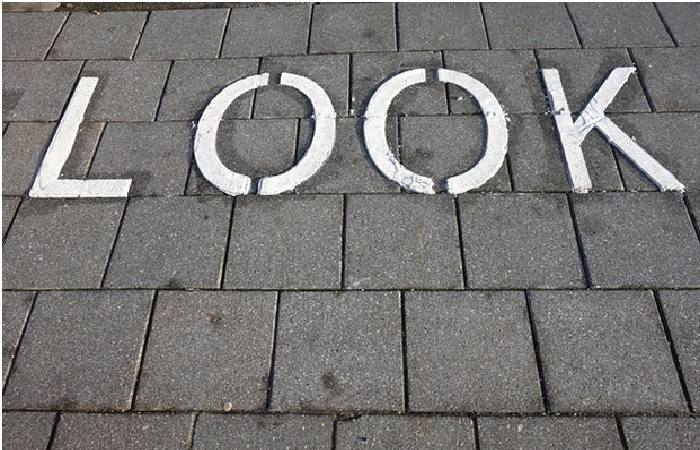 Final Thought
These are merely a few red flags investors need to be mindful of when researching the ideal company with whom to work. Many frauds are looking to take advantage, more specifically for retirement age, but the investment community in general.
You should never merely take a company's word for anything. Ensure that everything is given to you in writing. Confirm and re-verify all that you receive before committing and then have your tax attorney or financial advisor take a look at it for you as a precaution.
Reviews, testimonials, and endorsements can all be feigned. The best places to look for these facts are authoritative sites like the Better Business Bureau and Consumer Affairs.
You Can Also Read Theses Articles Too:
Essential Guide to WEEE Compliance
The 8 Best Types of Databases for Business
4 Ways to Protect Small Businesses against Digital Threats
How to Set Business Goals and Why You Need Them
The Family Man Torrent Watch And Download The Web Series For Free
Watch Scam 1992 Download Free 123movies
What is the difference between eCommerce and eBusiness concepts?
How to maintain a good communication strategy with your stakeholders?
How To Start Investing In Cryptocurrency In Six Easy Steps
Customer service in business. Where to Start: 5 Recommendations From Experienced Entrepreneurs