Have you ever thought about the best applications to broadcast live? Nowadays, almost every day, we come across some streaming, but, I am sure, without stopping to consider what is behind all this format. Therefore, in this article, in addition to clearing all your doubts about it, I will show you which is the best app to broadcast live. Can you imagine what it is?
Although for a few years the streaming trend began to become firm, it was in 2020 when the growth of this format was truly exponential given the global restrictions due to the pandemic, musicians, actors, athletes, among other professionals, live broadcasts a much more personal connection with their followers.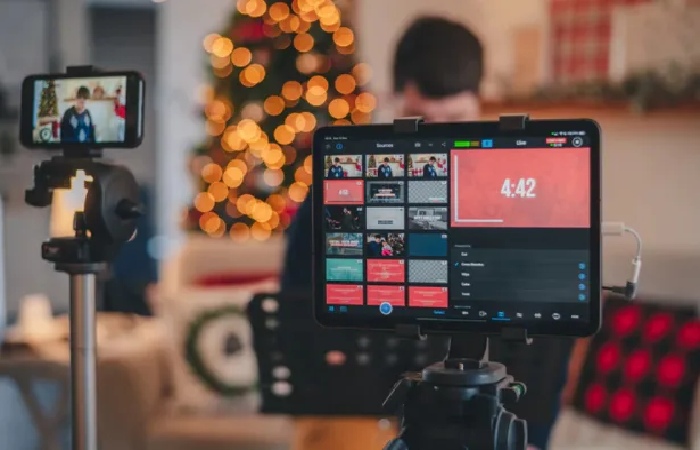 What is a live broadcast?
Let's go by steps. Live transmissions or streams are a content format (either audio or video) transmitted in real-time over the Internet. Do you remember that before, we could only watch live broadcasts from television? The streams are similar; unlike traditional television, these transmissions are achieved thanks to a connection.
The best thing about live broadcasts is that they can be saved so that those who failed to connect can watch it later or so that users can relive it over and over again. To do this, of course, you must apply a good strategy after making a transmission.
As I mentioned above, the live broadcast market is already consolidated, which means that more and more apps to broadcast live or tools facilitate Streaming.
Streaming vs. Webinar: are they the same?
There is some confusion about the meaning of Streaming and webinars. To begin with, we must say that no, it is not the same. Although they complement each other, their definition is different.
A webinar is a mixture of two words in English: web and StealthSeminar. In other words, a webinar is a conference or meeting that takes place over the Internet and works in the same way as a face-to-face one; that is, participants can ask questions and be answered in real-time
And this is where Streaming comes in: without a live broadcast, there could be no webinar. In simpler words, live broadcasts or streams provide the technology for a webinar to take place.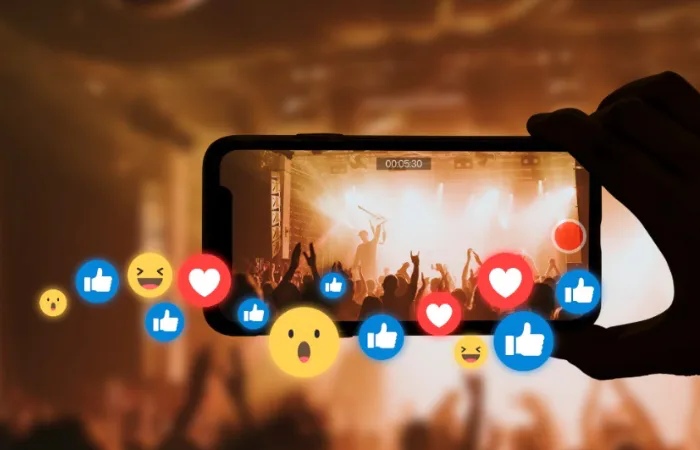 Facebook Live: one of the best applications to broadcast live and grow your community
The social media pioneer is not limited to just that. Seeing the rising trend of Streaming, he saw this as an opportunity and launched Facebook Live.
Although at first, this streaming platform was only available to celebrities and influencers who have a certain number of followers, this is no longer the case. Now any Facebook user can make a live stream. You can also watch live streams on the website and from the app.
Also, you can share live videos with friends or with a specific group. It's effortless to add text and filters to your broadcast.
Instagram Live – Connect with your followers with one of the funniest live-streaming apps
The Instagram Live Stories tool was launched in 2016 and is very useful to achieve immediate engagement with your followers. Why? When you start a live broadcast, Instagram sends a notification to your followers.
Your profile will also appear in the front row with a LIVE text in the stories section. It allows you to stream videos for a maximum of one hour.
YouNow: one of the applications to broadcast live events
YouNow is one of the live-streaming apps that is focused on younger audiences. It started as the video version of Twitter, where users interacted with others through live video.
It did not go further and became a beneficial broadcasting service for events. Programs like America's Got Talent used this platform to audition their participants
Zoom: the big reveal of live-streaming apps
Zoom Cloud Meetings has been the streaming platform that has grown the most in the last year. It went from having 10 million daily users to more than 200 million. Amazing, right?
It's the free live streaming tool of choice for colleges, institutes, and universities worldwide, as you can create or join meetings of up to 100 people. Also, you can quickly become a Zoom expert.
Applications to broadcast live and earn money
Are there apps that pay to broadcast live? Of course! While countless applications to broadcast live and earn money, the ones that I will show you below are the easiest to use and the safest today. The best of all is that in some of them you can make money like playing, literally.
Twitch: Live eSports to the fullest with one of the most popular applications to broadcast live
Facebook Gaming, the great competition of Twitch
YouTube Live: one of the most complete applications to broadcast live