ISTRA24 The 6.5g weight and 45*45mm PCBA dimensions of the 24GHz Miniature UAV Altimeter Radar (ISTRA24) make it particularly practical to insert inside the UAV body or under the machine's arms.
ISTRA24 Radar notes:
The ground echo of millimeter-wave altimeter radar is not stationary while using UAV Altimeter Radar to fly the UAV at a fixed altitude or at a constant distance from the ground because of the intricate reflection features of the ground reflection surface. Enlarging the antenna aperture and replacing it with high power transmitting chips are prevalent practises in the industry to improve the altitude-fixing effect.
The above-mentioned procedures will inevitably result in a millimeter-wave radar with a larger physical dimension and higher power consumption. INSIGHTICA used a unique antenna design, introducing a super-high efficiency signal processing algorithm and a thorough real-time signal processing approach with high sensitivity depending on time. you can also buy it also on ebay 
More information about istra24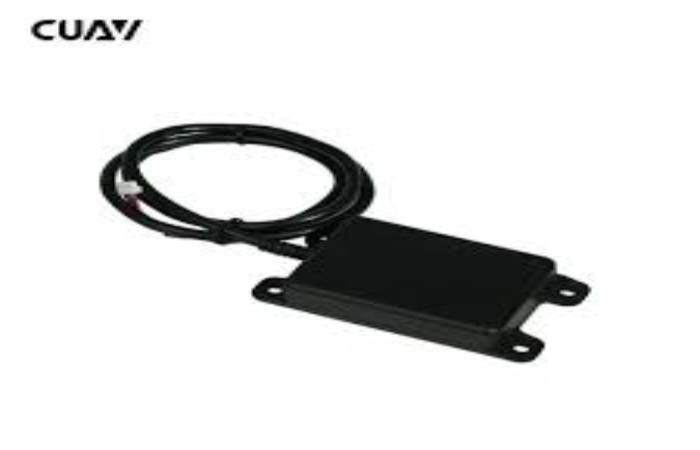 (ISTRA24) is particularly convenient for being integrate to the UAV body or under the machine's arms because it has a PCBA that is only 45*45mm in size and weighs 6.5g. The physical size of radar modules has been significantly reduce thanks to an innovative antenna design, a signal processing algorithm with extremely high efficiency, and a comprehensive real-time signal processing technique with high sensitivity based on time domain, frequency domain, and phase positions.
This makes it simple to integrate the radar model into the UAV's body and creates a new possibility for the UAV industry. This millimeter-wave altimeter radar can measure altitudes between 0.2 and 50 metres (it is not advised to hover for an extended period of time below 0.5 metres), which is a remarkably useful feature for hovering or flying UAVs at a fixed distance from the ground.
The most crucial UAV fly-controlling mode is constant altitude, and the altimeter radar with great precision serves as the cornerstone for flying consistently in this mode.
As we are all aware, the drone pilots must pay close attention to even the smallest adjustments in order to ensure that the lift force and weight are balance, but using an altimeter radar-equipped UAV in its fixed-altitude mode may lessen the operator challenges they encounter. After switching to the alti-tude-fixed mode, the drone pilot can adjust the UAV's flight paths without balancing the lift force, which considerably reduces the drone pilot's workload and the risk of an explosion.
Features Of The System Include:
Frequency Modulated Continuous Wave System; Transmitting Power (EIRP) of 20dBm; Transmitting Frequency: 24.0 to 24.25GHz;
UART-TTL hardware interface; PCBA dimensions: 45*45*6mm;
6.5g in weight • 4–5.5V in working voltage To power up, please use an independent power supply system with a typical value of 5V. The working current ranges from 200 to 275 mA. The typical value is 220mA@5V, and the operating temperature ranges from -40 to 80°C.