Jerome Karam is a highly regarded and experienced businessman from Friendswood, Texas. Karam has roots in Louisiana and Texas and pursued his undergraduate studies at Louisiana State University.
He went on to earn his Juris Doctorate Degree at Texas Southern University and practiced private personal injury law. Karam was propelled to new heights within the legal industry and earned much praise among colleagues and clients.
As a renowned lawyer, Jerome Karam successfully represented many clients within ten years. Karam decided to venture into real estate development which he was always passionate about and interested in for most of his life.
For more than 20 years, he purchased and sold millions of dollars in prime real estate throughout the Gulf Coast region. He founded JMK5 Holdings in 2000, and the company is still involved in innovating and investing in properties all over Louisiana and Texas.
He has been nicknamed Dr. Impossible by Jim Yarborough, the Mayor of Galveston County, because there is seemingly no obstacle or challenge that Jerome Karam cannot conquer.
He is viewed as a real estate tycoon, and over the past five years, he has bought and developed more than a million square feet of property.
He and the dedicated members of his team specialize in developing multi-use commercial properties throughout the region. Included among them are grocery stores that provide vital services to the communities.
One of the purchases made by Jerome Karam is the old Mall of the Mainland in Texas; he has transformed it into a remarkable award-winning World Gym Facility. In addition, the development features the largest trampoline park in the country and the sophisticated Plaza Royal Executive suites.
This project was a way for Jerome Karam to give back to the community since placing the mall back into commission indicates financial independence for many individuals who had been ravaged by the loss of income and business since the mall closed.
Real estate development is still a passion for Jerome Karam; however, he injects the same amount of energy into his charitable and philanthropic endeavours.
The philanthropist has contributed generously to his home state of Louisiana in several different capacities.
Likewise, he has contributed to the Catholic Community in Galveston through numerous philanthropic projects. As a firm believer in community building and empowerment, Jerome Karam continues to be a lighthouse of distinction in real estate and with his philanthropic projects.
Another one of his projects involved refurbishing a local YMCA building. This project, similar to all his community-building projects, was designed with accessibility, functionality, and the community's needs at the helm of all the planning efforts.
Thanks to the hard work of Jerome Karam and his dedicated team members, the property now stands as a state-of-the-art health facility and equipment center. It offers a range of health and sports routines, including kickboxing, yoga, and body pump.
This is merely a part of several ongoing projects designed to uplift communities that offer residents an improved standard of living.
Karam is also the owner of some luxury lofts in Galveston, and he has remodeled and renovated a variety of abandoned retail facilities. The real estate tycoon has also remodeled and renovated more than 12 apartment buildings which are now spacious and impressive condos.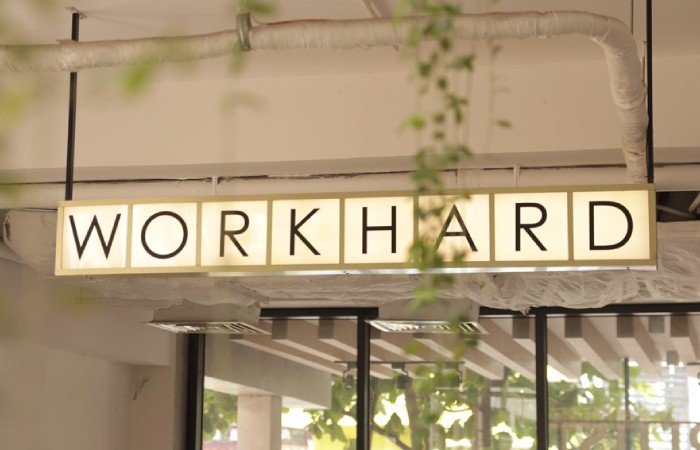 Jerome Karam has managed to accomplish immense success with a commitment to hard work and determination and a wealth of expertise and experience. However, he has remained firmly down to earth and does not miss an opportunity to give back to the community.
From making donations to the Galveston Historical Society to redesigning public fitness centers and gyms, Jerome Karam is still a highly-regarded figure in the business community and philanthropy.
As a Louisiana native, Jerome Karam is from humble beginnings. This fact has assisted him with developing the habit of working hard to attain measurable results in his business activities.
In addition, his personal experiences have assisted him with having a heart for individuals in need, particularly those living in Louisiana and Texas.
The deserted Falstaff Breweries in Galveston is another one of the properties repurposed by Karam. This 100-year-old building received severe damage during the passage of Hurricane Harvey and was injected with new life by the team at JMK5 Holding, LLC.
The brewery no longer produces beer; however, it offers a series of multi-use amenities in Oleander City.
The facilities offered are terminal parking for cruise ships and excellent accommodation for social events with stunning views of the Bay.  In addition, the structure also features outdoor entertainment venues and a luxury hotel with a climate-controlled garage.
Jerome Karam revels in the challenge associated with undertaking mammoth real-estate projects. The work he does is synonymous with modern-day designs that are trendy yet, at the same time, environmentally friendly.
Other noteworthy contributions made by Jerome Karam and his JKM5 Holding team members include the restoration work taken on by the real estate company in the Historic District in Downtown Galveston.
Through the efforts of Karam and his team at JMK5 Holding, areas around Houston that were left neglected and abandoned are again becoming lively and beautiful places of business.
This has significantly contributed to the Houston metroplex experiencing noticeable economic growth. Where Jerome Karam is concerned, Houston is a location that offers opportunities that can be used to further his business endeavors. He has used this to create more opportunities for the residents of Houston.
In addition, by emphasizing that life is more accessible for residents of the communities surrounding his projects, Karam remains dedicated to injecting quality into everything he takes on.
As a creative thinker in real estate and other areas, there are more projects on the horizon for this legendary investor and developer.