Introduction
Singapore is renowned as an international economic center for its entrepreneurship, technology, and innovation.
The city-state presents several trends and business opportunities as 2023 approaches.
Singapore Business Registration makes operations simpler and is a suitable place for multinational firms thanks to its political stability, open regulations, sophisticated infrastructure, trained workforce, and respect for diversity. 
Due to its vibrant commerce and investment, Singapore is also the most competitive Asian nation and the most accessible destination in the world to conduct business.
Singapore's strong legal system and minimal levels of corruption make the country a safe place for business.
The government removes bureaucratic red tape and streamlines regulations. Due to its advantageous location in Southeast Asia, Singapore serves as a gateway to the area and provides access to a market of more than 600 million consumers. 
The nation's effective transportation and logistics systems further increase its allure as a commercial location.
Understanding The Future Of Business In Singapore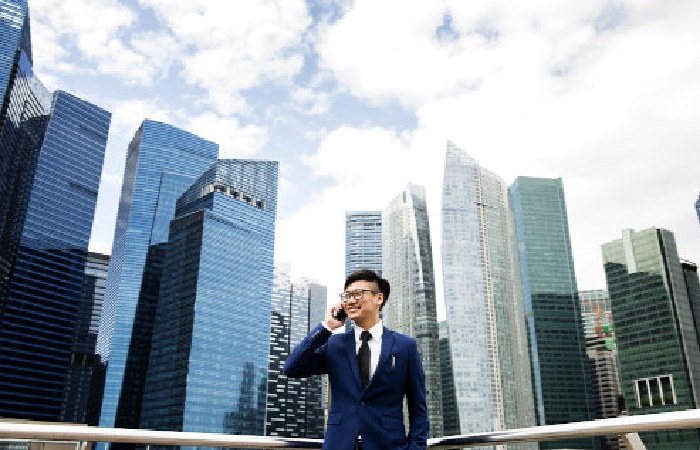 To set up a successful business in Singapore, the most important task is to understand the trends for the year 2023.
If you want to Register business Singapore, you'll need to understand what the country is looking forward to and what it wants to deliver.
Given below are some of the most important forecasts of the Singapore market for 2023—
1. Innovation Stays At The Focal Point
During the next five years, Singapore will invest $50 million to assist research and development in the fields of artificial intelligence, cybersecurity, and healthcare. 
With this investment, Singapore hopes to draw top talent and enhance its standing as a worldwide innovation hub.
The emphasis on these areas reflects both the expanding significance of the digital age and Singapore's dedication to enhancing healthcare outcomes and resolving issues brought on by an aging population.
Leading talent will be drawn to Singapore thanks to its investments in cutting-edge technologies and collaboration between universities, industry, and healthcare providers, which will promote innovation, economic growth, and better healthcare results. 
The regulatory frameworks encouraging innovation and technological growth show the government's commitment to leadership in the IT and healthcare industries.
2. Growing Digital Transformation
The COVID-19 epidemic has increased the urgency with which organizations must implement digital technologies like cloud-based platforms, AI, and automation. 
The SMEs Go Digital program is one of the initiatives the Singaporean government has started to assist digital transformation. 
Businesses that improve customer experience and optimize operations are anticipated to develop significantly.
By creating a user-friendly mobile app and employing cutting-edge data analytics, Grab, a ride-hailing, and food delivery platform, successfully embraced digital transformation. 
This digital transformation increased market share, broadened the consumer base, opened up new employment prospects, and helped Singapore's digital economy thrive as a whole.
3. E-commerce Expands And Intensifies
The e-commerce market in Singapore is anticipated to grow from USD 4.1 billion in 2020 to USD 9.98 billion by 2025. 
Its development is linked to elements including rising smartphone use and internet penetration, which have improved customer access to and comfort with online purchasing. 
Due to lockdowns and other social isolation measures brought on by the COVID-19 epidemic, online platforms have rapidly increased in popularity.
Increased internet usage, rising disposable incomes, and the popularity of online shopping are some of the factors causing this expansion. 
In the upcoming years, businesses that can take advantage of this trend are likely to see tremendous growth.
4. Growing Importance Of Cybersecurity
Due to the growing reliance of organizations on digital technologies, cybersecurity is a crucial concern. 
Businesses risk losing money, and their reputation as sophisticated cyberattacks increase in frequency.
The government of Singapore encourages knowledge and vigilance through programs like the Cyber Security Agency of Singapore and the Cybersecurity Labelling System (CSA). 
The CSA works with business partners to create cybersecurity policies, carry out vulnerability analyses, and provide threat intelligence advice. 
To remain ahead of new challenges and create creative solutions, the government makes investments in research and development. 
By fostering a secure digital ecosystem and protecting Singapore's vital infrastructure, these actions increase the country's appeal to investors and consumers.
5. Growth In Infrastructure
Singapore's top-notch infrastructure, which includes a contemporary airport, effective seaports, and a well-connected road network, gives enterprises a competitive edge. 
The nation's strong communications infrastructure guarantees constant connectivity, and high-speed internet and cutting-edge services facilitate effective contact with clients and partners across the world. 
Modern utility infrastructure and the nation's dependable power supply help to create a business-friendly climate that enables businesses to run efficiently. 
Real-time data interchange is made possible by high-speed internet and mobile connectivity, downtime is reduced, and a dependable power grid increases productivity.
Because of these factors, Singapore is desirable for companies looking to expand and succeed.