Become the most coveted strategic partner for companies like Microsoft
Microsoft has at the disposal of its ISVs a repository of training videos where they can expand their knowledge of privacy, application migration, or the creation of a chatbot.
On June 9 and 10, Microsoft also organizes its live sessions, "Ask an expert," where it solves technical and technological doubts about the Azure tool.
Today, independent software developers (ISVs) dream of any great technology manufacturer and the best tool to introduce their solutions in new sales models.
These are companies that write and distribute software applications, capable of developing their solutions, adapting them, in many cases, to the needs of a client, and offering a "tailored suit."
For their part, ISVs can increase their productivity and effortlessly reduce operational costs: by partnering with a strategic cloud platform. Certainly a win-win for both parties.
In Spain, there are around 1,000 ISVs that are already exploring the infinite possibilities of a specific technology in a fast and specialized way.
The big manufacturers stand out from this new partner, in addition, that they are perfect when it comes to attracting other partners to their networks.
In the end, its great value is to be able to guarantee the success of the adoption of technological innovation by the end customer.
Also Read: Social media analysis – how it helps your marketing strategies
Microsoft cloud technology
A clear example of this fruitful relationship is Microsoft Azure.
This Microsoft cloud technology has positioned itself as an excellent ally for ISVs in making the business grow.
Expanding the customer base, or finding new national and international opportunities.
According to leading market analysts, using the right software equates to a sales cycle reduction of up to 30% and an increase in productivity of up to 45%.
Aware of the companies' reality in choosing the software for each case.
They have more than 90,000 Azure services at their disposal to help them create unique experiences.
The figures support the success of this relationship:
Azure associates increase their annual profits by 59% and reduce their expected revenue for new customers by 30%.
And all thanks to higher demand from customers, greater recognition, and visibility with the 4 million active monthly users.
For example, shop in Azure Marketplace and access field vendors and the Microsoft partner ecosystem.
Also Read: 8 apps to create excellent and fast timelines
Become a Microsoft Azure Specialist
Similar to real estate salespeople or healthcare managers, ISVs have the challenge of acquiring and retaining customers on their hands.
Building and scaling applications in a modern, secure cloud are part of your day-to-day life. And doing it in a company like Microsoft is quite a challenge.
And the figure of ISV is key to the present and future of Microsoft. The manufacturer, precisely so that its independent developers know how to build.
Microsoft
Becoming a Microsoft Azure Connoisseur is now easier than ever. Beyond specific questions, the firm this month launches two technical sessions to ask directly to specialists of this tool.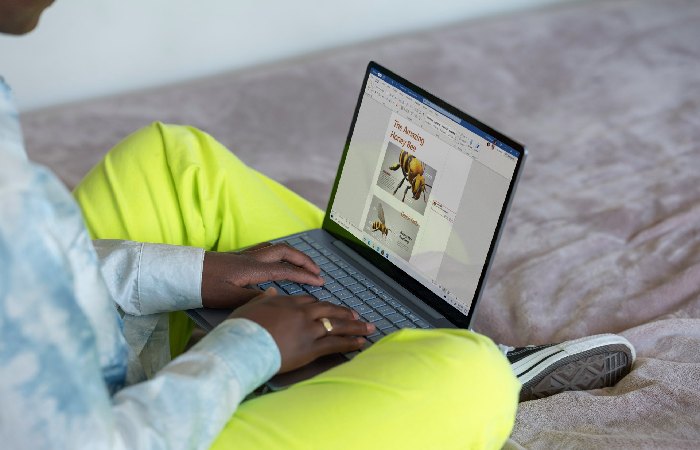 Microsoft puts one of its teams of developers at the disposal of those registered to solve all doubts about Azure.
The training days will be the perfect occasion for developers and ISVs to discover.
In addition, how to take advantage of the resources and programs available in Microsoft or where to start to associate a business with the Azure platform.
The cloud is the future, and betting on great technological relationships pushes it even further.
Also Read: How To Solve The [pii_email_cbd448bbd34c985e423c] Error?