Are you one of those who makes timelines in Word but are looking for other options? Do not worry! Here you will find faster, creative, and free alternatives. With these apps, to create timelines, you will forget about the flat designs you are used to.
This article will show you 8 apps to create timelines; you will see that locating historical events in time is more dynamic and attractive than you thought. And will find the perfect option, and your presentation will be incredible.
You Can Also Read This Article: How to set financial goals and types of financial goals
Tiki Toki
It is a trendy online alternative that you can find from any search engine. You don't have to download any program to put it to the test. Practicality characterizes Tiki Toki, as it is straightforward to use. In addition, it allows you to have different perspectives of the content, giving you the possibility to see your timeline both horizontally and in list mode.
Another important feature is that you can bring your timelines to life, including images and videos to complement the informational data it contains. This website has a reasonably fluid design, and this allows the graphic to adapt to any screen size and device from which you want to work.
And there are even more benefits! Each one you develop will have its URL, and you can easily send it to your collaborators. Tiki Toki also lets you share your online timeline with the people you want.
And since it is very likely that you already start using it and end up having many designs, you will be happy to know that, with this app to make timelines, and you can organize them into categories through colors, update them or reuse them whenever you want.
Finally, keep in mind that you can enjoy all this in its free version, but you also have several payment options with even more facilities to create.
Creately
This app for making timelines is defined as a platform that will allow you to capture ideas and plan them in drawings. Create has an online version, but you will also find its downloadable version, available for Mac OSX, Windows, and Linux.
It has an extensive library of technical charts for 70 different types of diagrams, including what you're looking for: creative timelines. It is characterized by allowing you to create all kinds of schemes automatically. In this case, you have to enter templates, write a timeline in the search engine, and show you the templates already created by other users that can be quickly adjusted to your needs.
This app to make timelines helps you visualize practically any idea. Its predefined styles and formatting options will speed up the development of your design.
You will thank its toolbar when you are against time because it is impressive to see the changes that a single click allows you. Another critical piece of information is that this tool invites you to export and share documents in multiple simple formats such as PNG, SVG, and JPG.
You Can Also Read This Article: [pii_email_95a020940f9f259ff4af] Error 100% Fixed: Easy Tip

Visme
This app creates timelines works from its web platform, but you can also download its desktop version, available for Mac and Windows. You have to choose one of the templates published by other users, capture your content and edit them to suit you, but above all, with the style that characterizes you.
To do this, you will have different resources: stickers, thousands of vector icons, 1.5 million stock photos of high resolution, more than 125 f sources unique, and more items are at your disposal to time to create timelines. You can also edit the presets and even choose the size of the document.
Your graphic will be so incredible that you will want to have it as a poster decorating your room. Luckily, from this app to make timelines, you can produce digital presentations, but it also makes it easier for you to develop documents in different print sizes. The export formats it handles are JPEG in the free version and PDF, PPTX, HTML5, video, and GIF, in the paid versions.
And since we know that sharing is essential today, from this app to create timelines, you can generate a public link to expose your work on a website or even in a social media post.
Its free version is quite complete, but its packages are incredible. They allow you to collaborate with other people during the design development and even give you the option to follow up on your graphics to know the impact they are generating.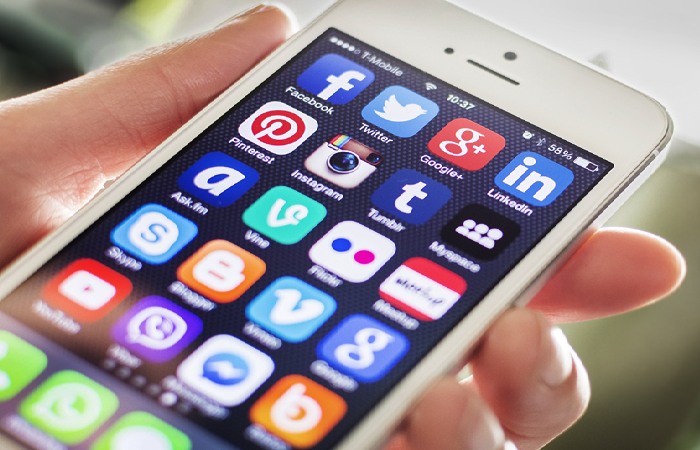 Timetoast
If you have many events to order, this app to make timelines is what you need, and it works from its website. From the most remote to the most distant future, you can create a timeline suitable for it, as well as attractive and dynamic.
Timetoast allows you to do this by adapting your content to different views, such as landscape or list mode. It also adapts to any device and, of course, is very fast to update online.
As you will see on their website, there are many timelines posted by users and posted for all of us to see. You can publish yours and share it with everyone and, if you don't feel like it, you will be free to choose who you want to do it with through a link.
This timeline maker app also allows you to embed your timeline on social media and even on another website. When you do, remember that you can update it from Timetoast so that it fits perfectly with the accompanying graphic line.
iSpring
This app proposal to create timelines specializes in providing visual tools for the educational field. Among those options, it allows you to create timelines precisely. Something to keep in mind is that you must download it on your computer to use this application.
When you have it, you can start creating from the free version. You will see that it is pretty efficient. It lets you make interactive and very colorful timelines because the program is super customizable.
This app to create timelines lets you design incorporating images, videos, audios, or any information based on relevant texts and links to websites where the reader can expand their knowledge dynamically and fluidly.
An extra piece of information about this tool is that it links to Powerpoint when you download it, and you can use it from there as an extension to add resources. Anyway, suppose instead of using templates for google, you prefer to develop your design. In that case, a tutorial with the step steps of making a Gantt chart in PowerPoint does not hurt anyone.
Venngage
Venngage is a timeline maker app that works from your website, and it offers you super creative timeline templates. From simple to complex, there are options for all design levels. Here you will have many functional alternatives for you to develop the one you need the most.
You will be able to choose from historical timelines to product sprints. Plus, it gives you almost endless icon and font options. Something to highlight is that here you can upload your photos and personalize your content even more.
Venngage is an app to make timelines super complete and at the same time practical. The working canvas lets you drag and drop events so you can sort and rearrange them as many times as you like.
You must bear in mind that you will have to have a paid version to export the design of your timeline. Otherwise, from the free version, what you can do is share the public link that the page generates, share it, and your clients or readers can see your work.
Office Timeline
Microsoft fans will love this alternative. It is an extension to create timelines in Powerpoint. Using it, you will have many templates to modify and adapt to your needs and goals.
There is no new science within Powerpoint, as it usually adapts to the program's tools. Keep in mind that you can not only use the installed version, but you can also try using it online.
Working from the website allows you to import data from Project, Smart Sheets and Excel, so that, based on it, you can create a more automated timeline. You can also share the progress of your design with your collaborators and colleagues.
Once you have finished your product, you can export it as JPG or PDF. You will decide if you need it within the presentation or as a separate piece. It will have been super in both ways, and you will have done it without demanding a lot of time.
And now, what app to create timelines do you prefer?
You Can Also Read This Article: The 8 Best Types of Databases for Business

Conclusion
After having gone through all these alternatives, we come to the decisive moment: what is the best app to create timelines? It is difficult to answer, as each one has positive aspects and also some limitations. Knowing what each one allows me is the key to choosing.
Finally, you only have to choose the one that best suits your needs. You will prioritize development time or perhaps the resources that will make your content shine. It is up to you.